Featured Speaker: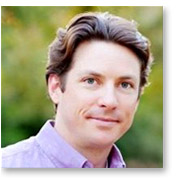 Tim Appleton, Product Line Manager for the Intel® Industrial Solutions System Consolidation Series
Tim has held a variety of engineering and managerial positions during his 13 years with Intel. He will introduce attendees to Intel's industrial workload consolidation platform with the ADLINK MXE-5301 fanless, embedded computer that enables
What were once multiple, separate systems can now be combined into just one platform using advanced hypervisor technology that allows host operating systems to coexist. For you, workload consolidation means fewer individual devices, allowing a smaller footprint with lowered system and environmental complexity.

* One drawing entry per company. One Development Kit prize available per event. ADLINK has the right to cancel the drawing if certain conditions, as determined by ADLINK, are not met at the time of the event.
Questions? Contact Paisano Centobie @ ADLINK | Paisano.Centobie@AdlinkTech.com | (408) 360-4312